Unfair elimination of Natasha Ali in 'Tamasha' shows saddens fans
By News Desk
September 20, 2023 05:45 PM
---
Natasha Ali, one of the strongest ex-contestants of the ongoing reality show 'Tamasha' season 2, now has been eliminated from the show and her unfortunate elimination left her fans shocked as well as in deep sorrow.
It was widely believed that she would definitely make it to the final because she was doing really well and getting a lot of votes.
Natasha's personality was characterized by her stubbornness, her refusal to back down from her beliefs, and her tendency to lash out when necessary.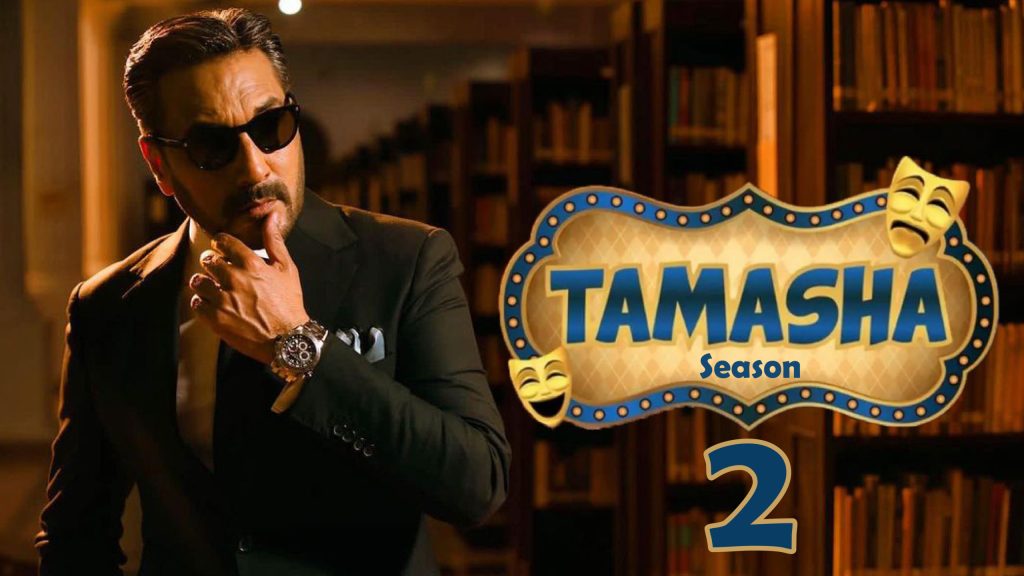 View this post on Instagram
The Pakistani showbiz celebrities including Amar Khan, Mishi Khan, Aagha Ali, Mehar Bano Momin Ali Munshi, and other social fans of the Tamasha show got upset by Natasha's elimination and spoke out in her support.
One of the social media users wrote: "Scripted ha sub-Natasha ko nhi Neha ya Arooba ko bahar hona chahye tha."
Another commented: "This is the worst and the most unfair elimination of Tamasha House ever! I am done, are you going to watch this freak in the scripted and biased show anymore? Do you guys really think that Natasha or Ali Bhai or Danish got any fewer votes than these Neha, Aruba, or Faizan deserved to stay and win rather than Natasha ??? I'm upset to the core. I can't believe this I swear. FOR ME, NATASHA IS THE WINNER !!! She gave her best to this show. THE MOST FIERCE, THE BOSS LADY, THE REAL ONE "NATASHA ALI."
Another wrote: "Tamsaha totally biased show ho gaya hai."
Celebrities posted their stories claiming that it is the most unfair eviction.
Momin Ali Munshi, the founder of local media outlet Galaxy Lollywood, shares his opinion on Natasha Ali's eviction:
"Joke of the century: Natasha got evicted because she got fewer votes."
View this post on Instagram
Amar Khan expresses her thoughts over the shocking eviction.
View this post on Instagram
Veteran actress Mishi Khan also posted a video regarding the matter.
View this post on Instagram
Actor Agha Ali shared a story on his Instagram handle and wrote:
"You were the content queen of the house. You did your best, you stayed real. Well done. you're a winner already."
Mehar Bano also took to her Instagram and captioned:
"Unfair. She was the strongest woman in this house with actual leadership skills."
Season 2 of Tamasha has been a huge success so far. The battles have gotten bigger, and the challenges have gotten more fun.
View this post on Instagram
View this post on Instagram
View this post on Instagram
---