Ushna Shah speaks about strong relationship
By News Desk
August 28, 2023 06:47 PM
---
Popular Pakistani actress Ushna Shah appeared at Momin Saqib's show 'Had Kardi' where she revealed an interesting story of checking her better half Hamza Amin's phone.
The prominent showbiz personality gave her point of view on the matter saying that wives can check their husbands' phones.
She said that in a relationship and especially when we are married there is no privacy and no secrets or phone passwords between the couple.
This is all about the trust in a relationship.
She further stated that husbands should also not mind if their wives do check their phones.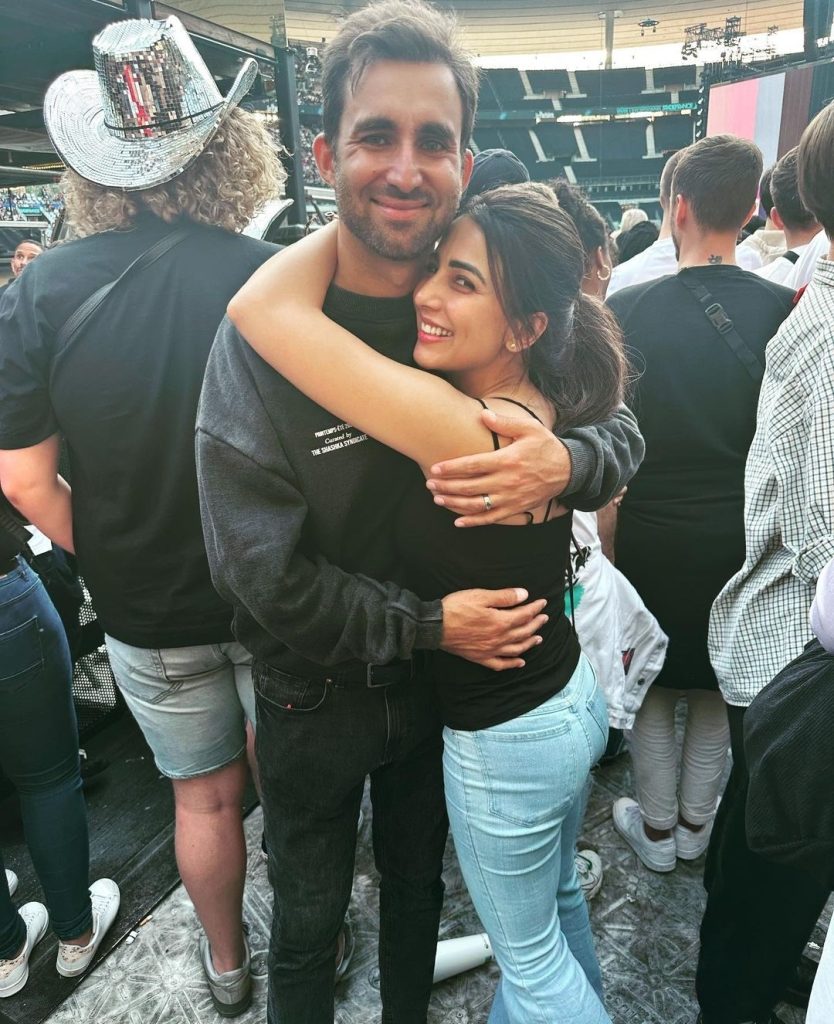 Clearing her statement she added, "I am not saying that the wives should regularly check their husbands' phones, but if they do, husbands should not be panicked or worried about it.
She also gave an example, saying, "Some men keep their phones upside down to hide the screen which is wrong! After marriage, there should not be phone codes."
The 'Habs' actress also told the public that Hamza had shared his phone codes with her even the face recognition access too.
"Cheating shouldn't happen after marriage. Everyone should keep a clear track record after marriage", she added.
https://www.youtube.com/watch?v=_deEe_71IUM&t=1139s
Ushna Shah is a versatile and talented actress in the Pakistani showbiz industry who did many hit drama serials like 'Habs', 'Bashar Momin', 'Balaa', 'Lashkara', 'Alif Allah Aur Insan', 'Cheekh', 'Parizaad' and one of the popular Lollywood films 'Punjab Nahi Jaungi'.
View this post on Instagram
View this post on Instagram
View this post on Instagram
View this post on Instagram
---