Shagufta Ejaz under fire for sharing reproductive health condition
By News Desk
September 21, 2023 07:00 PM
---
Veteran Pakistani television actress Shagufta Ejaz has shared a vlog on her YouTube channel in which she updated her fans and followers about her current health condition.
In the video shared by the popular actress, she was driving the car while recording herself talking about her health.
"I am going to Agha Khan Hospital to get my MRI done because my daughter Anya was asking me to have a Pap smear test, she said to me, 'Mama, your Pap smear test is due, you are 52 and by now, you must have had this test for 4 to 5 times', after which I had an ultrasound which showed fibroids.
"Dr Zaib said, 'Nothing to worry', but still I am further going for an MRI, to know exactly how enlarged are the fibroids now so we can do surgery or see how we need to treat them. Actually, they can't be treated, but he said that if they are not bothering you, we can let them stay", she added.
https://www.youtube.com/watch?v=MCEcsDOugwQ
The video has been circulating across social platforms and she has been receiving strong support and prayers from her fans.
On the other hand, some people criticized her for sharing every single detail of her health.
Here are a few negative comments from social users:
"Cringe content why the heck do celebrities think they have to share everything."
"Allah aapko sehat day, but this is a very very strange way of telling every inch detail of our life. Horrific."
"I don't understand sharing very personal problems on social media. Fibroids aren't a big deal"
"Hope you get better soon but why share each and every detail of your life on a public platform? Yeh naam ke "celebrities" hain. Acting chal nahi rahi to YouTube stars ban jao. They should only be called reality show actors. Puri family apni daily life YouTube pe share kar ke "celebrity" ban gai hai. Ajeeb log hain."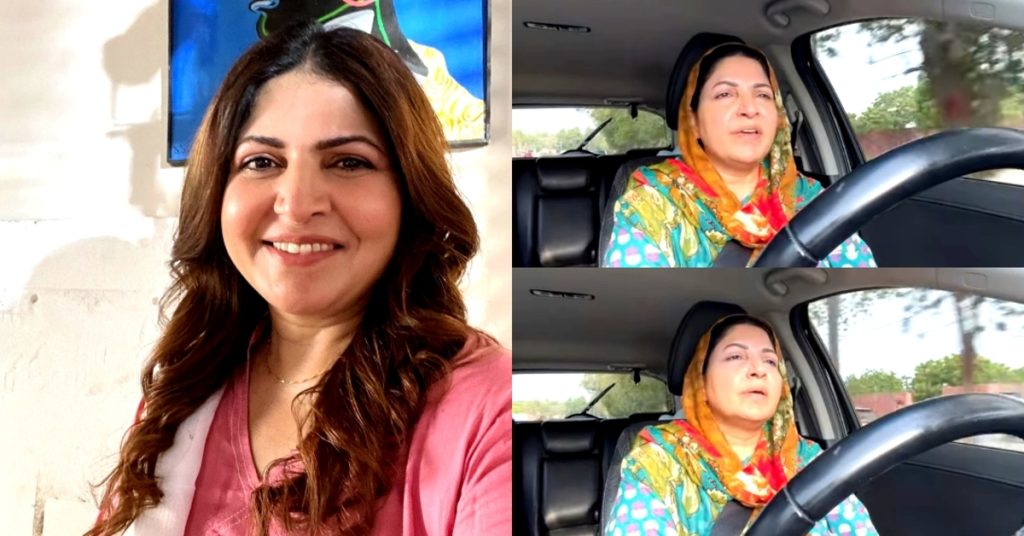 Shagufta Ejaz is a versatile actress in the Pakistani showbiz industry who appeared in many hit serials including 'Kashkol', 'Aanch', and others.
She was last seen in the drama serial 'Mere Damad' which was admired by the viewers a lot.
Shagufta Ejaz is an amazing vlogger too and used to share her daily life with fans.
Shagufta Ijaz is 52 years old and she has four adorable daughters.
View this post on Instagram
View this post on Instagram
View this post on Instagram
---